Alumni of the Month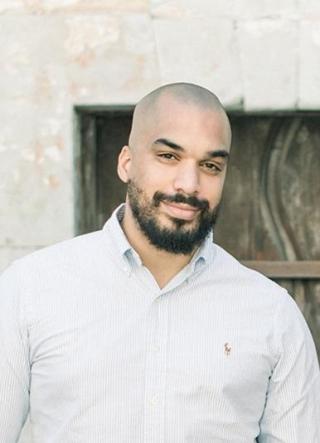 May 2023
JOAO BARBOSA
VP of Customer Experience
---
Class of 1999
Computer Information Systems
Current Employer
Renaissance Education
Career
I attended UMass Amherst, consulted on web, user experience development, and systems administration at Blue Hills. I proudly taught in the program I graduated from, and the compentencies I helped write are still in use to this day and my students currently run the IT department, how cool!
I left Blue Hills to move to California and take a job at a software company. I served as a design and user experience leader at two of them and for the better part of the last decade. I am currently the Vice President of Customer Experience at Renaissance Education, before that I was the Director of User Experience and a Design Leader at a company called Workboard.
Degrees, Certifications, and Industry Licenses
University of Massachusetts, Amherst. College of Social Behavioral Sciences. Focus on Legal Studies and Laws effects on society (equity, poverty, etc). In the industry I'm certified with the Nielsen Norman Group in a few areas.
What clubs and activities did you participate in while you were a student at Blue Hills?
Track
How did your time at Blue Hills prepare you for what you are doing now?
Blue Hills has been an integral part of my life both as a student and a teacher. Celebrating in my former students' career and life success just validates my personal experiences as a student. The exploratory process at Blue Hills allowed me to figure out where my passion and interests were. Then, for the next 4 years I got to focus on obtaining the skills I'd need to make a career out of it.
I wouldn't change my college experience for the world but it mostly helped me figure out where to focus and apply my skills. How many people with a college degree can say "I fell back on my high school education"? Today, I'm doing what I love and helping build learning tools that are used by millions of students and educators across the world. That all started at Blue Hills.
What advice would you give to BHR students?
Imposter Syndrome is real. Acknowledge it, understand it and overcome. This is especially important because you're learning skills that most others in your field are learning as adults. That doesn't make your learning or experiences any less valid. Take full advantage of that head start.
Find where your skills and passions converge and make a career out of it. I use my skills in design and technology to help solve problems in education and equity. If you can do this you'll never lack for motivating factors.